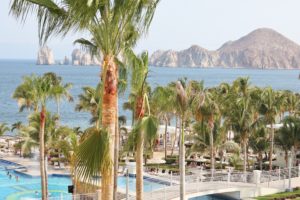 Can I just say breathtaking? 🙂 This view knows how to put a smile on my face! The sound of waves crashing on the shore is one of the most relaxing sounds on Earth!!!
We decided to call this trip our "Kidless in Cabo" trip!  As first time parents of two, this summer we decided to take a couple of days to ourselves and celebrate our anniversary, my birthday, and a trip without having to worry about a thing! That is exactly how we spent our time while at the Hotel Riu Palace in Cabo.
This all-inclusive resort offers 24-hours a day service with an open mini bar in the suite that did NOT charge us! Drew was a little skeptical at first. Normally if the shot glass is moved an inch to the right, resorts will try to charge you an arm and a leg. But no, not in Cabo! Everything was included when they said all-inclusive!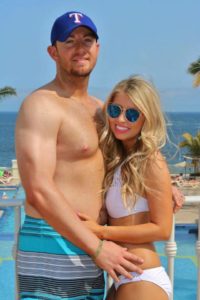 Everything is laid back in Mexico! It was actually my first time in Mexico and I am so thankful to have gotten this type of treatment while there!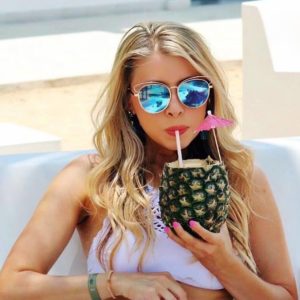 At the Resort we were always greeted by friendly staff that spoke English and Spanish. They kept the place so clean which was a plus! While there, they had theme nights and on-going activities for everyone! Party central for sure! But the good thing was that you had so much to choose from. If you wanted to chill, kick back and go to the beach, you could!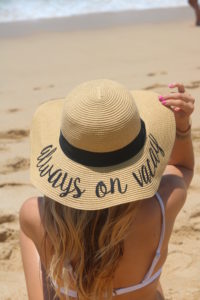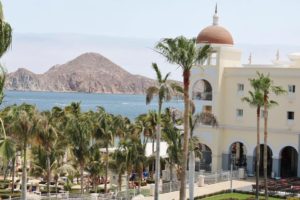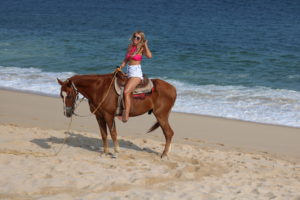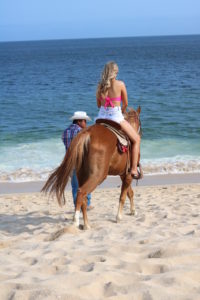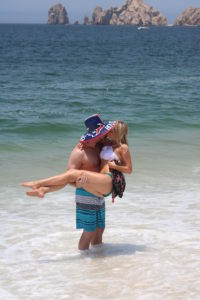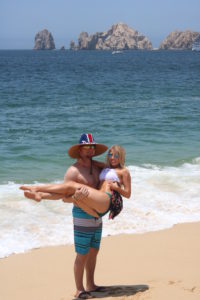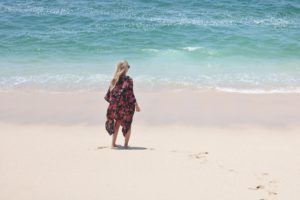 Or if you wanted to hang by the party pool and lounge that was an option too!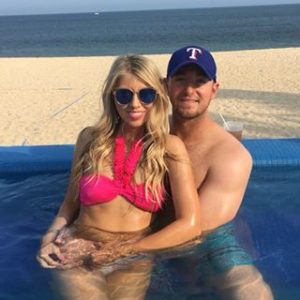 And the best part was the free, on-going  snacks, food, and drinks! Can you say a real vacay?! No kids to feed or worry about and no hungry husband to cook for! Haha!
One of my favorite days was the "Party on the Patio" that consisted of carne asada, pollo asado, rice, pico, veggies, homemade chips, and salsa music on the beach while sipping on these Pina Cocktails made with Rum and a special Pineapple concoction! YUMMM!!! Give me anything Pina or Coconut and I'm there! It looked something like this. Tasted so much better of course! Limones con todo of course!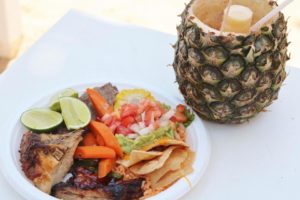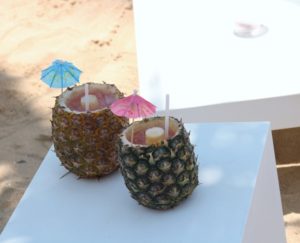 Okay, I have to tell yall! I'm a foodie! Love food, and I especially love trying new foods! Although I am hispanic, I had never tried "chilaquiles" before! I had them for breakfast almost every single day! Haha! Those were made with their homemade chips, refried beans, eggs, onions, and cilantro con queso fresco! OMG! They hit the spot!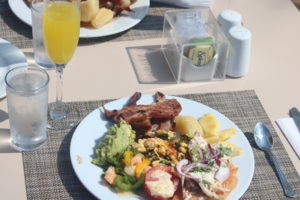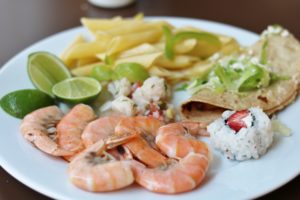 Our trip ended with touring Downtown Cabo, where the marina, mall, and the infamous Cabo Wabo Cantina is located. We boarded our all-you-can drink cruise boat and met new friends from Miami along the way! There was also salsa dancing on board for those who could balance and risk it! 🙂 I didn't want anything to happen to my camera so it only came out a few times on the boat. Here's a few. I will let the pics do the talking!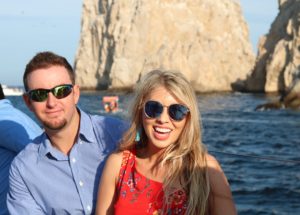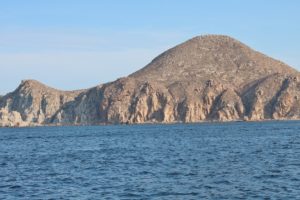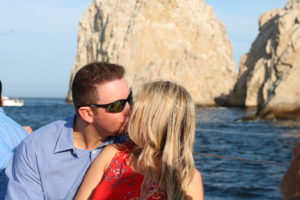 Thank you for reading about our Cabo adventures! I had a couple of friends ask about the cost. If you would like to plan an all-inclusive, it is so super easy to do so. I enjoy planning our vacations and always look for the best deals out there.
If you don't trust yourself and would rather a professional do it. My friend Danielle is a travel agent and she would be more than happy to help you. Hover over her name for her IG page.
Happy Tourists and Happy Travels,