Jumpsuit | Suede Booties | Baby Mocs | Boy's Sweater

Tis' the season to reflect on all the blessings in our lives. While Black Friday sales and deals are something to be thankful for, I am sharing the top 5 things I am most thankful for as Mom. Featuring the crazy little bundles of joy that have forever changed my world, bank accounts, and pace of life.
Hope you can relate and get a few good laughs!
Google– Ever since pregnancy, you have been there when I needed you. In the middle of the night during my third trimester when I had a sharp pain running down my right calf, I asked you and you were there to explain I had to eat more bananas to increase my potassium level. Well I did, and I still had the dang painful cramp. But thank you for reassuring me I was going to be okay, and I wasn't going to die in my sleep. And really google, I go to you way more than I should, but as a millennial mom I just can't help but to google the crap out of everything. Thank you, Google.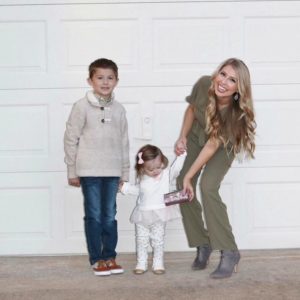 2. Yoga Pants- You have stretched with me through two pregnancies. You have made me look kind of cute with your sleek elasticity and figure-flattering black fabric. You have also created the illusion that I have a butt…I'll take that. But most importantly, you have provided my #momootd when I'm out running errands. Thank you yoga pants for making me feel somewhat cool and fit, even when I'm not.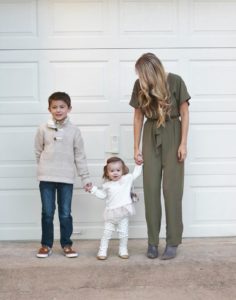 3. Naps-  You seriously are my happy hour- or two!  As a new mom with a baby that hates sleep and took months to sleep through the night, you have helped my tired headaches, eye bags, and sanity. On weekends, I have learned that dishes and dinner can wait, and naps are a MUST! If I'm lucky I'll squeeze in a 2 hour nap, but at this point, I'll take anything! This momma is thankful for some beauty ZZzzz's!
4. My mom- Nanny, babysitter, f r e e d o m ! Ay, mami, you have taught me so many life lessons that I see myself in you as a mom the older I get. But one of the things I'm most thankful for is the gift of freedom to not go crazy! Lord knows I couldn't do this without you. I need to squeeze in a work out, you're there. I need a shower (especially those first few days that all seem like a big blur because you loose so much sleep), you came right over! Date night? "Yo los quido! Que se queden aqui!" Asta saltas y cambias tus planes por ellos! Haha! Gracias Mami! Tu eres unica y por eso te queremos mucho!
5.  My B's– Bryce and Brynn, you are the funniest, wildest, most loving, and sometimes frustrating and stubborn children, that I love so very much! Seeing the world through your eyes has reminded me that is a CRAZY yet BEAUTIFUL world we live in! Daddy and I love you so very much and we are having the time of our lives seeing you grow. You entertain us with your sense of humor and keep us laughing at the things you say! I am thankful to be your Mommy. The only thing I ask is that you have patience with me because I am still learning. When I think I know all the ins and outs of motherhood, you pop out with something new, and back to Google I go! Hahahhaha!
Love,
Your Mommy that loves you so very much!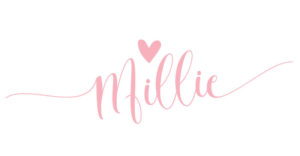 Thanks for reading this far! And for continuing to support my blog!
I am thankful for you, my readers and friends!
Happy Black Friday!