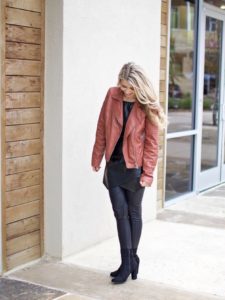 Happy New Year guys!!!! Hoping you are with your favorite people, eating some delicious food, and having a good time! We are staying in this year, and celebrating with dinner and drinks at home with the kids, and I wouldn't have it any other way! I am not a big fan of New Year's Resolutions, but I am big on setting goals for the year. Thought I'd share some on the blog to document and look back on later.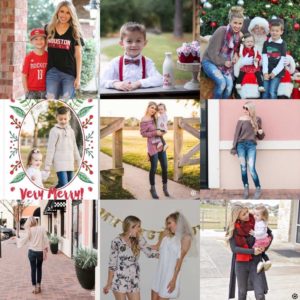 Accomplishments of 2017
2017 has been a year of growth and change. I feel like before setting goals, I need to praise all the accomplishments, big and small, for what they are.
We survived Hurricane Harvey in the middle of moving, packing, hosting family, and were able to help others along the way.
We were part of a #Houstonstrong community in so many ways! The Houston Astros won the World Series shortly after the Hurricane Harvey devastation.
We purchased our second home, before the age of 30! These past couple of months have been crazy, but that is something to be proud of!  Are we fully unpacked? No! But are we happy with our move? Of course! 🙂 We are now in a much safer and nicer neighborhood for our kids to grow in.
I started a big dream of mine- my blog- my own little space in the internet where I can share, inspire, and bring joy and inspiration to you through the power of pictures and words. I can't wait to see it grow! Thank you for following along the way!
Though my blog, in just a matter of 6 months, I have met so many friends with the same vision.  I have had the opportunity to collaborate with some amazing brands that I didn't think would consider me as a new blogger. I have joined social media groups that keep me accountable and inspire me as a content creator.
Drew was offered a new career opportunity with Nissan, that we could not pass. All in the middle of moving… This meant he would be switching companies, and we had to have no medical insurance for a good two months. We knew that in the long run, this would be best for our family. We took it, and ran with it! Proud of my hubby and all that he does to look out for his family.
We were able to squeeze in an out-of-the-country trip all to ourselves, sans kids. I've decided it may have to be an annual thing! Hahaha!
We survived one year with an infant, and 7 years as parents! Hahah! Brynn turned 1!!! Believe it or not, you tend to forget how hard that first year as a parent really is. Sleepless nights, and long days that you have to hold on to, because they slip before you in the blink of an eye!
Happy New Year!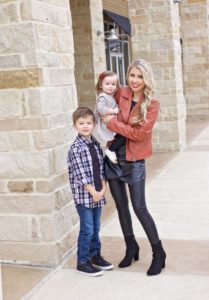 Goals for 2018!
These are in no particular order. They are just goals, some of which are funny but REAL!
Spend as much time with my family as possible! I feel like I already do this. But truth is, there is a million and a half things to do as a working mama. I want to be more present in my kid's every day milestones. I don't want to be on my phone, when Brynn says her first sentence.
Continue to grow my blog! I have some personal blogging goals that I won't go into detail here, but just know I can't wait to share all the goodies in store! Stay tuned for all the fun!
Don't let the dishes pile! My worst nightmare! I'm good at cleaning, organizing, but dishes?! No thanks! I need to do a little at a time, so that they don't pile, and then I get really uninspired to do them. Anybody else have this problem?
Decorate, paint, and customize our new home to my taste. A home is not a home until you put your personal touch to it. I can't wait to do this, little by little, because moving is a process, and I have to remember that!
SAVE! SAVE! SAVE! Omgosh that's hard. I used to be so good at it, but kids will take your money! Haha! Now that we are in a good place financially, I need to really budget all my departments, and save more for family trips, retirements, and all that adulting type stuff we tend to push aside.
And last but not least, love more and stress less!
That's it! Not too much to ask for!
What are some of your goals?