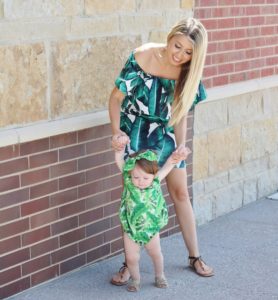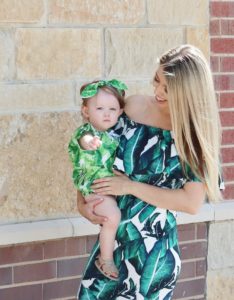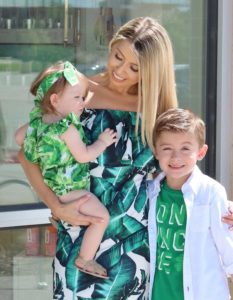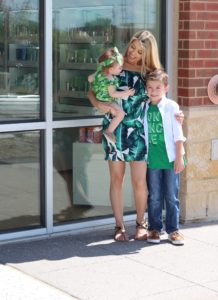 Hey friends! It has been a tough past couple of days here in Houston, and now around our nation and surrounding countries and islands too. I have been very sensitive to posting on my blog and Instagram as our city is in a time of survival and rebuilding.
Please forgive me if this post brings you back to the images and stories we continue to follow on the news and re-live before our eyes. That is not my intention.
My intention, however, is to share a personal testimony with you.
HURRICANE HARVEY
So during Harvey, we hosted my parents, sister, brother-in-law from Galveston, and we had a full house. We felt safe knowing that if anything did happen we had our loved ones close. Our neighborhood never floods, and we felt reassured it would stay that way this time around.
Saturday night, 3-4 tornadoes hit Cypress, and one just 5 minutes from us on Fry Rd and 290. After seeing the fences knocked down, roofs damaged, and homes flooding in our future neighborhood on Cypress News, Drew and I started to panic. We drove down Fry Road and the street was impassible due to high waters. Drew immediately started asking neighbors near our new street on Facebook if our street was flooded. Let me just say, that only made it worse.
The news…the media… the coverage, made us both so nervous. Anxiety rose, because the only thought going through my mind was, "How will we close and sell our home now if we get flooded in?" and "If our new house is flooded, what now?" You can only imagine the number of questions we had for ourselves, our realtor, and God.
This was Sunday, when we had no idea the hurt Hurricane Harvey was going to cause our city. Call me selfish, because that is exactly how I felt after. Self-centered, after seeing the vivid images of babies separated from their mother's hands, human chains being formed to save lives, and Coast Guard rescues just minutes from us. Our friends were fighting for their lives, leaving their everything behind, and sleeping in shelters. And we… were worried about the condition of our new home, that we had absolutely no control over?
After a few heart-spent minutes with God, I prayed for forgiveness in my selfishness. I prayed for patience and for comfort. I cried because I was stressed beyond measures, and I also cried because I knew that if I let it out, I would feel better. Whoever said moving was easy, was wrong! This has been one of the most stressful, life-changing decisions we have ever made. But what our city was going through overpowered the anxiety I had over the possibility of us loosing our new home.
Let me just say, God is so good and He always provides! Our new home was recently reinspected. Both of our closing dates have been delayed due to Harvey. We moved this past weekend out of our old home, officially sold our house yesterday, and are currently living out of boxes, crashing with family, until our new home is ready.  Has this process been easy? Far from it! But that's okay, because we have each other. The storm meant hugging my babies even tighter, and telling them I love them. It also meant living more in the moment, and being thankful that we still have each other, a roof over our heads, and a house we can call home.
"In the midst of the storm, you remain in control."
Sometimes it takes a storm for us to realize the blessings around us!
So in the midst of the storm…let's leaf on!
RELIEF EFFORTS
I know there are many organizations that have come together to help our city rebuild. But if you are willing and able to volunteer your time to help staff a shelter, clean up flooded homes, provide meals to those affected, or help sort out goods, please go to Hurricane Harvey Central- Foundry Church to volunteer for relief efforts.
Our church, Foundry is still accepting donations and would love to have your help! We are sending crews out to the Eldridge/W. Little York neighborhoods, where I grew up and still call home, to help clean up homes.
Thank you so much for taking a minute to read my story. I hope you are doing well after the storm.
Love during this time of need,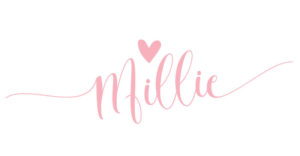 ---
DRESS: (These pictures were taken almost a month ago…sorry for the delay guys, but I had to share!) Leaf print off-the-shoulder dress| The dress is from one of my favorite shops, Shein. The material is great and has some stretch to it. Super comfortable and not too snug. Great for date night or vacation! I wore it for our Cabo vacation and will definitely keep for next summer!
BABY ROMPER: Brynn's romper is from the cutest Etsy shop, that hand-makes Children's specialty clothing and accessories, All Dolled Up by Kathy. Kathy was super responsive and answered my questions in regards to the fit fairly quickly. She was able to ship me the outfit, headband included, in 2 days!
BOY OUTFIT: Bryce is wearing Old Navy from head to toe! Their children's deals are amazing! His shoes are Sperry's dupes that we got for about $15! Talk about more for less. The shoes are his go-to church shoes and they have gotten good wear!
I am attaching some similar looks here for you to look through…