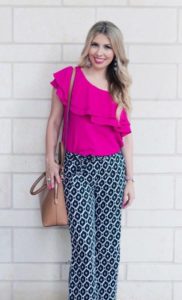 Hey guys! I'm Millie!
I am a lover of life, lipstick, family, and Jesus!
I live in Houston, Texas with my husband and 2 little ones, Bryce and Brynn.
Miraclelising is where you can find my reflections on life, motherhood, cute and affordable style, and everything in between.
My hope is to inspire you to be the best version of yourself on the inside and outside!
Welcome to my blog!
Why the name? "Miraclelising"
Partly, because it is my name. Milagro, "miracle" in Spanish, is the name my mom gave me after going through serious difficulties at birth. A miracle baby is who I am! I have to be honest: I spent weeks trying to come up with the right name for my blog. I wanted something original that describes me, my creativity, and who I am as a mother.
Miraclelising is a completely made up verb that couldn't be more fitting! As moms, we give birth to tiny miracles. From that day forward, we miraclelise and learn as we go!  Welcome to:

Through my blog, I hope you find something that inspires you! A lifestyle blog is something I have always wanted to do, as a creative outlet for my passion for all things motherhood, and sharing with others! One thing about me you should know, is that I always have multiple projects going on. Busy is my middle name, and there are days that I know I stretch myself thin, as a full-time mom and educator.
Thank you for reading and I hope you stick around!
Fun Facts About Me
"Milagro, so do you know Spanish?"
–Yes! I am a Latina mom, and native Spanish speaker! Don't let the blonde hair, blue eyes fool you!
My sister and mom are my triplets! Literally! We all look alike, and share just about everything with each other, including our closet!
I get my kids and husband's name mixed up all the time~ I mean wouldn't you? (Bryce, Brynn, Babe…too many B's!)
I am a first generation college grad from Texas A&M University! WHOOP!!!
I am a big kid at heart that loves to laugh, have a good time, and have occasional dance parties! Did someone say salsa dancing?
That's it for now! Stick around to learn more about me!
Love,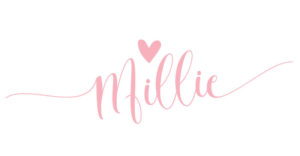 Disclosure:
Miraclelising may contain affiliated links and/or sponsored posts. By clicking on or purchasing through a link may result in a small commission for this blog. Any sponsored posts or gifted items are disclosed in the blog post. All opinions are 100% my own.