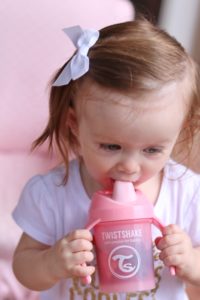 Hey guys! Let's talk sippy cups! I have tried many different brands of sippy cups and have finally found one that is 100 %  spill-proof and supports the active lifestyle of Brynnie!
This busy-little-body is turning 16 months in 3 days, so this gift came at the perfect time! We are in love with Twistshake's mini sippy cup! Brynn is loving her new pink sippy cup filled with some of her favorite fruit- stawberries and blueberries. She did not want to put it down today! Infused fruit water is one of my favorites because it is all natural and filled with vitamins and minerals.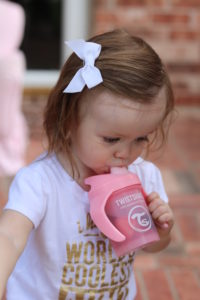 This sippy cup has an easy-to-grip handle that lets littles ones play without making a mess. The fruit mixer lets child and parent alike create amazing drinks. Mix your favorite fruits and berries with water, shake to create a delicious, healthy, and natural fruit infused water, or simply use as a regular sippy cup for juice or milk.
Twistshake also carries baby bottles, kid cups, plates, and more! Check them out!
You can use my code: MIRACLELISING20 to get 20% OFF!
They offer FREE shipping on orders over $25.00!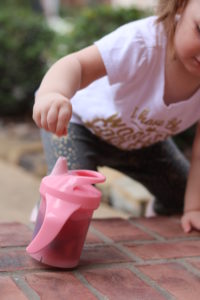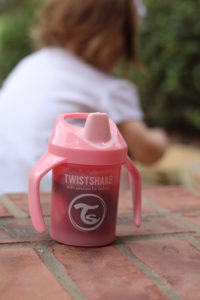 Thanks for reading! Let me know if you end up trying Twistshake! 🙂